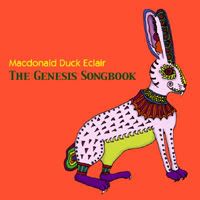 DOWNLOAD
Macdonald Duck Eclair - The Genesis Songbook
Released: November 16, 2005
Language: Japanese
Genre: Electronic
Track Count: 11
Someone told me to upload the entire album but I've been lazy so here you go! MdDE.

Ans it's been FOREVER since I last updated. Ack. Sorry. :C
More stuff soon. I hope.